Explore alternative funding options and financial solutions with Subcontracts India. If you are looking to buy or lease a Standby Letter of Credit (SBLC) or Bank Guarantee (BG), you have arrived at your final destination. We are experts at handling issuance and monetization of

SBLCs/BGs

.
We have done it many times over. Banks, Corporations, Airline Operators, Miners, Investment Bankers, Project Owners, Oil&Gas, Commodity Traders, etc. have successfully obtained
SBLCs/ BGs
through us. If you follow our procedure, it is likely that you might obtain an SBLC / BG provided you are financially capable to transact and possess the right business credentials.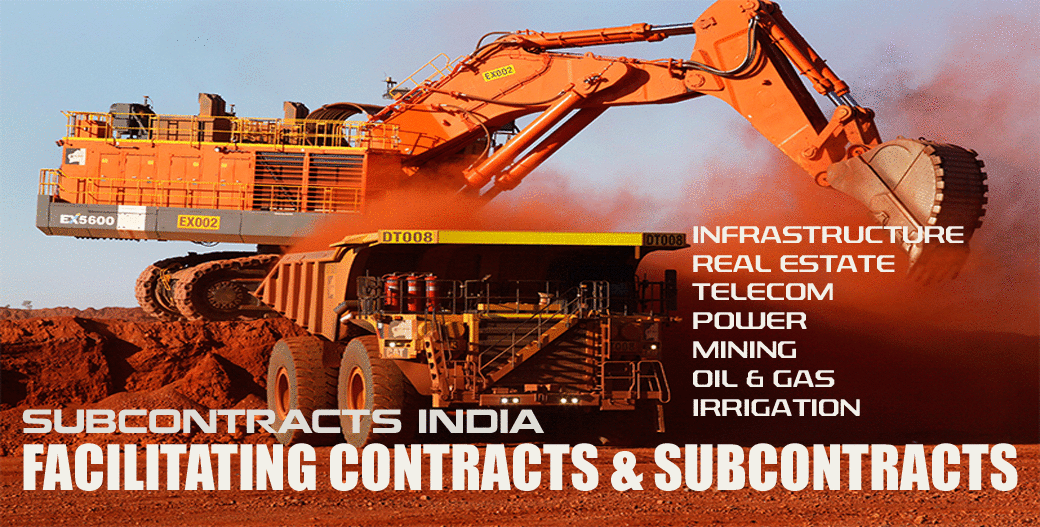 Subcontracts India is among the top premier consulting firms specializing in outsourcing, offshoring, subcontracting, alternative funding solutions, oil and gas sourcing, energy projects and market research. It's activities span across sectors as diverse as infrastructure, energy, finance, telecommunications, defence, manufacturing, oil & gas (upstream, midstream, and downstream), mining, hospitality, tourism, innovative agriculture, health & wellness, real estate, logistics & supply chain, and IT sectors. It has been consistently providing bespoke solutions as well as high value work opportunities to numerous clients across the world. Professionalism and transparency have been at the core of all its services and its uncompromising yet systematic Client Assessment through Critical Performance Indicators ensures efficient transactions for its clients. At Subcontracts India, nothing is left to chance. Its experts carefully, yet diligently, analyze all aspects of any available work opportunity prior effecting a deal between parties and then assuring its smooth and speedy implementation within promised time frame.



Numbers generally work in favor of the firm. The extensive and exclusive data at its immediate disposal helps identify and match the best suited companies for any particular project/ work opportunity rather very quickly and efficiently. The firm often unfailingly boasts of a phenomenal success rate in its professional work domain.


In a very special way, Subcontracts India plays the pivotal role of a specialized facilitator between parties willing to enter into a mutual working agreement. All this is managed by its core team comprising of professionals such as Engineers, Management Experts, Compliance Auditors, Marketing Professionals, Legal Experts, Chartered Accountants, Company Secretaries, and Experienced Technicians. It is committed to provide dedicated service in a cost effective manner without diluting the quality of its services. The untiring hard work of its dedicated teams strike a healthy balance between it's teams and its clients. A deep understanding of how things work in numerous countries around the world has been the backbone of its success in building client satisfaction and trust over the years.



Subcontracts India, has now established its credentials as a serious consultancy player in multiple sectors of the economy. Business opportunities brought to our clients by us are a direct result of the extensive and hard work put in by our professional team. Finding high value quality work opportunity is often a challenge since there are no shortcuts. This, in effect, gets a great deal more challenging for the numerous sectors of the economy such as infrastructure, renewable energy, project finance, etc. More often than not, clients, on their own, find this a tough domain to tread since these sectors are fraught with unseen and unanticipated risks and most Main Contractors/Employers choose their subcontractors with utmost caution. Our clients, however, often find it a lot easier to transact high value business through us since we always look into the multi-dimensional risk aspects with a high powered lens. ​





Subcontracts India, unlike many other conventional consulting companies, is not dependent just on hired professional staff. We outsource seasoned professional expertise specific to any particular work opportunity. Spread across a wide spectrum of expertise and technologically advantageous positions, our consultants are among the best available. This contributes a great deal to our success in providing correct guidance and satisfaction to our valued customers. It also helps us expand our activities to numerous industry classification and geographical locations. We respond quickly and decisively in an extremely professional manner. Our global network is growing at a fast pace under the banner Subcontracts International (https://www.subcontractsinternational.com)



​​In the financial service sector,

Subcontracts India has a global perspective and footprint serving a wide range of clients including banks of all sizes, non banking financial institutions, asset and wealth management firms, capital markets, hedge funds, endowments and foundations, private equity and venture capital firms, insurance companies, broker dealers, infrastructure companies, energy companies, utilities, real estate firms, specialty finance companies and other diversified financial services organizations including mortgage, financial technology and payment firms.


Subcontracts India Team works hard to align client interests with its own creating compelling partnership arrangements. It has a global reach with strong consultants in Asia, Europe, Latin America and North America. Our associates range from alternative investment groups of major financial services houses to independent hedge funds and other funds with investable assets. Our team approach utilizes the industry experience of consultants who understand the intricacies of client organizations and who practice intelligent and innovative approach to finding the most suitable solutions to client needs.

Our consultants have the expertise, credibility and industry contacts critical for finding solutions in the following areas:

- SBLC & BG

- Asset Management

· Captive Finance

· Commercial / Corporate Finance

· Project Finance

· E-Finance

· Mortgage Banks

· Collateral Transfers & Financial Instruments

· Private Placement Programs

· Financial Advisory

- Corporate Advisory

· Project Reports and Feasibility Reports

- Debt/ Credit Syndication

- Valuation Services

Subcontracts India has made a strategic commitment to serving the unique needs of the private equity (PE) industry on a global basis and related funds that make direct investments employing various asset strategies. It has completed portfolio company assignments across a range of funds with different investment strategies, including private equity firms of various size and scope, family offices, credit/distressed funds, hedge funds, activist investors, sovereign funds, angel investors, venture capital firms, pension funds and other investors that pursue a direct principal investing strategy (control as well as minority positions and co-investment working with a range of funds).

Investors in the infrastructure and energy landscape too are becoming increasingly nimble and innovative in evaluating new types of assets; emerging markets are becoming more attractive for investment; and pension and sovereign funds are focusing on direct investment. Therefore, we believe it is imperative that we liaise with government officials, equity researchers, professors, technical consultants, and engineers. Doing so provides us with perspective into what is happening across the political and social landscapes of our specific end-market, technical advancements, and how all of the above could affect our clients' investment

SBLC and BG by Subcontracts India-Trusted & Tested

Buy or Lease SBLC and BG. Direct Providers. No Upfront Charges. Top rated Eurozone Banks.

We enjoy wide support from Asset Owners and Providers because we bring them best value for their investments.